During this project I collaborated with other SCAD students of all different majors to give Urban Decay free standing stores a little make-over. However, we expanded past what is in the store and even curated ideas for products, services, digital media, and technology. We broke those four categories into small teams where I worked on the technology team. Beyond our specified category, we all worked smoothly together throughout the project in order to give one spectacular presentation and final. 
Through this wonderful opportunity, I was able to land an internship the following summer with Urban Decay Cosmetics where I worked on the DMI team, as well as another collaborative intern project.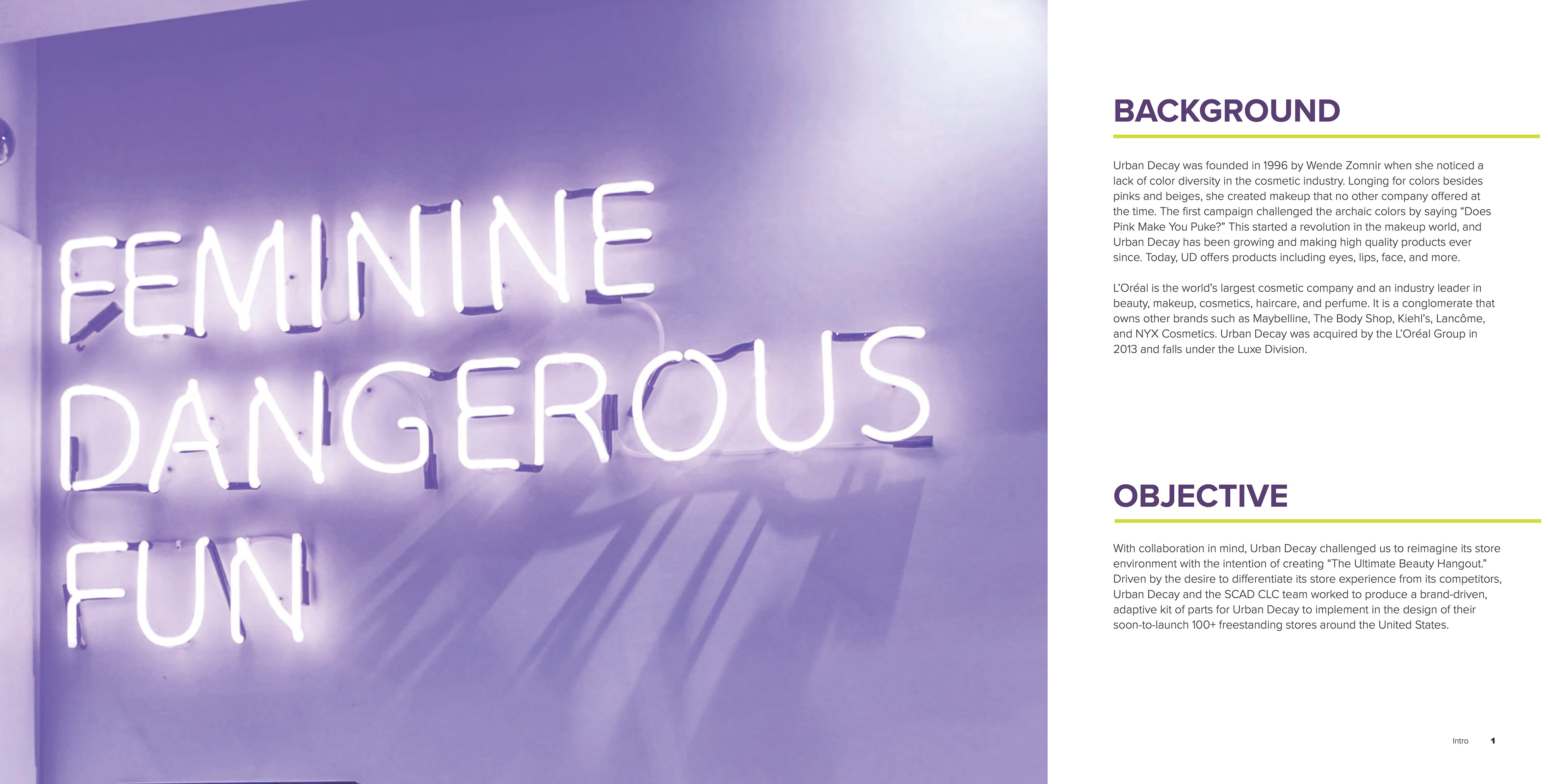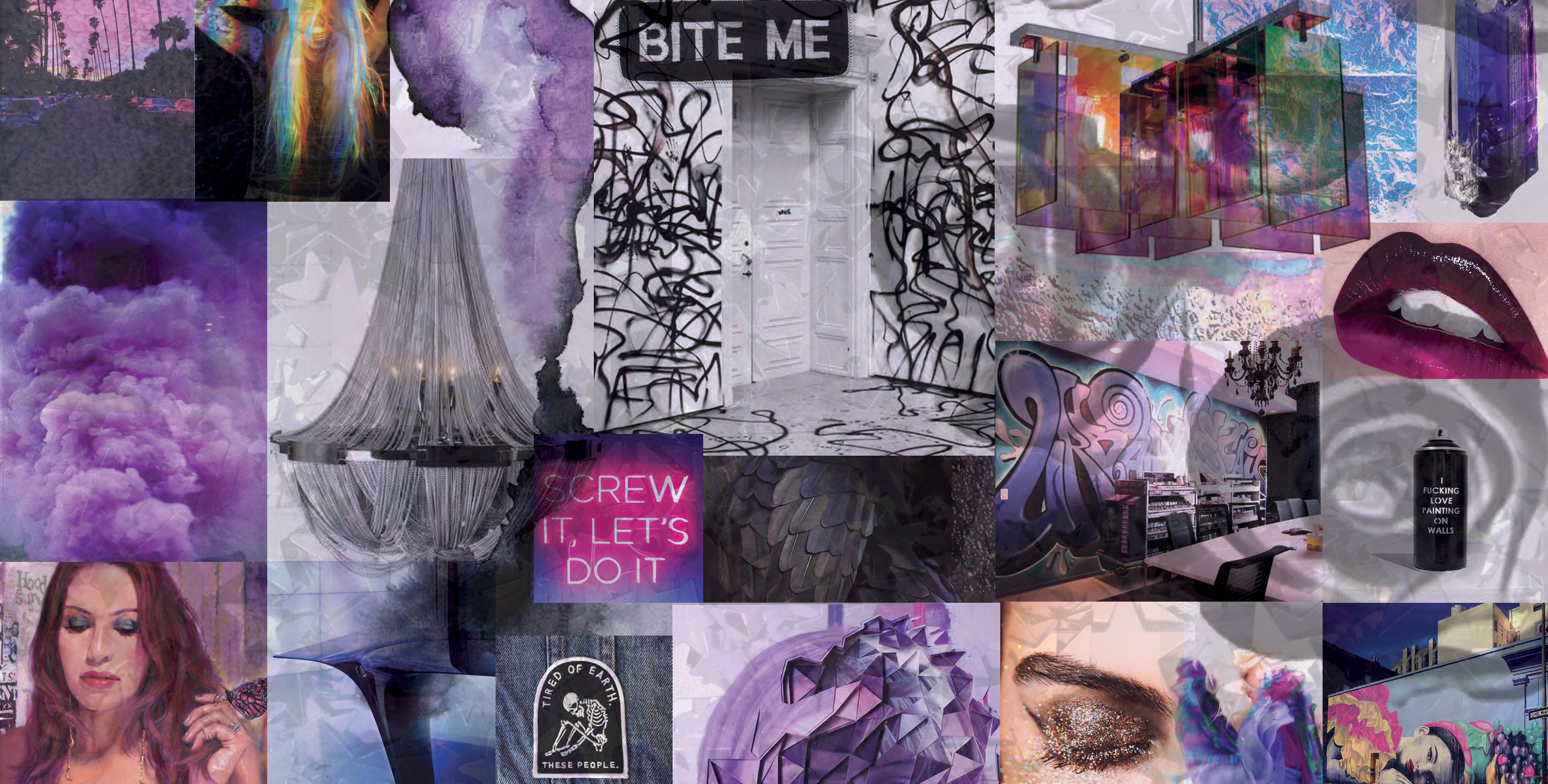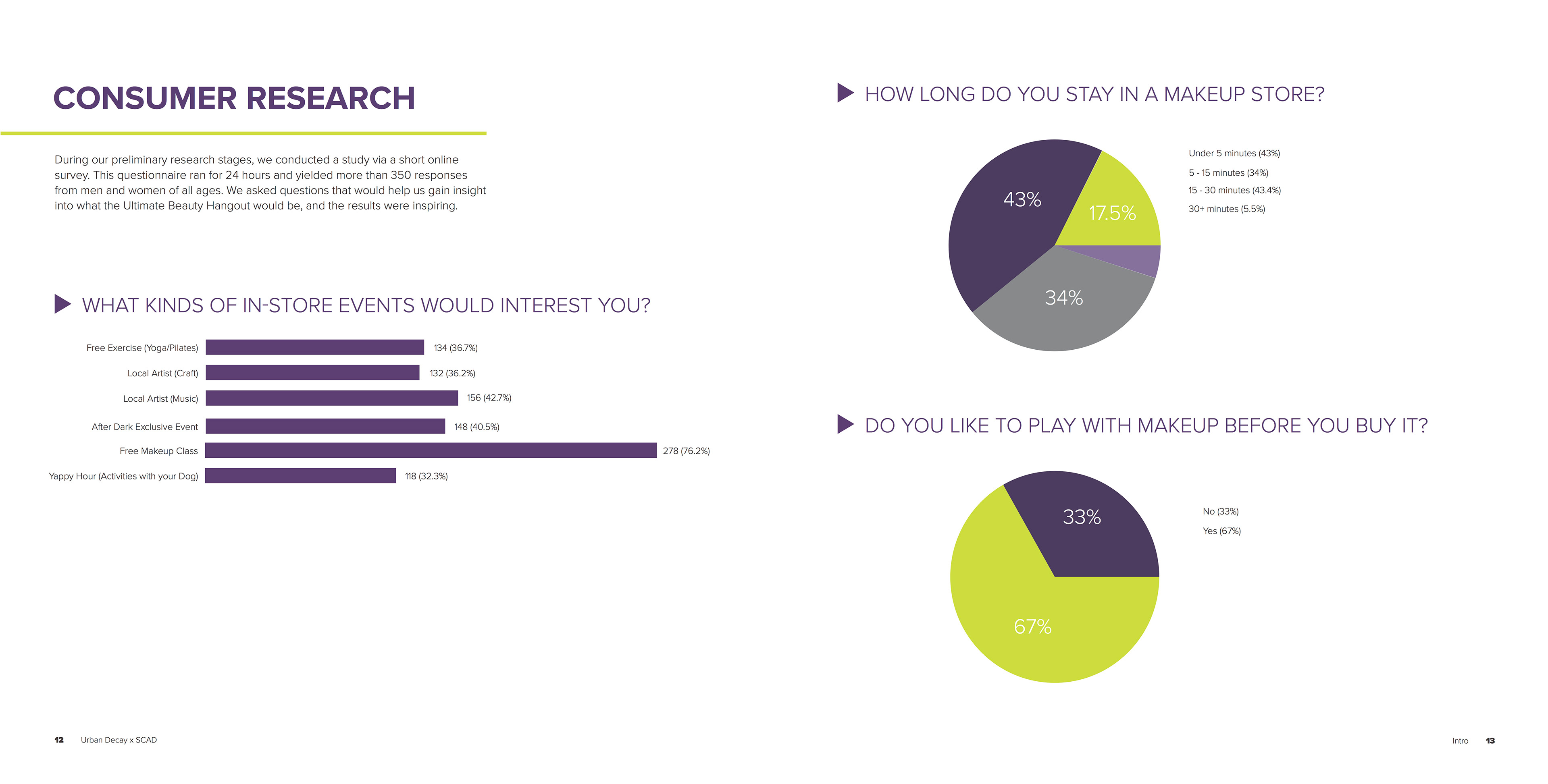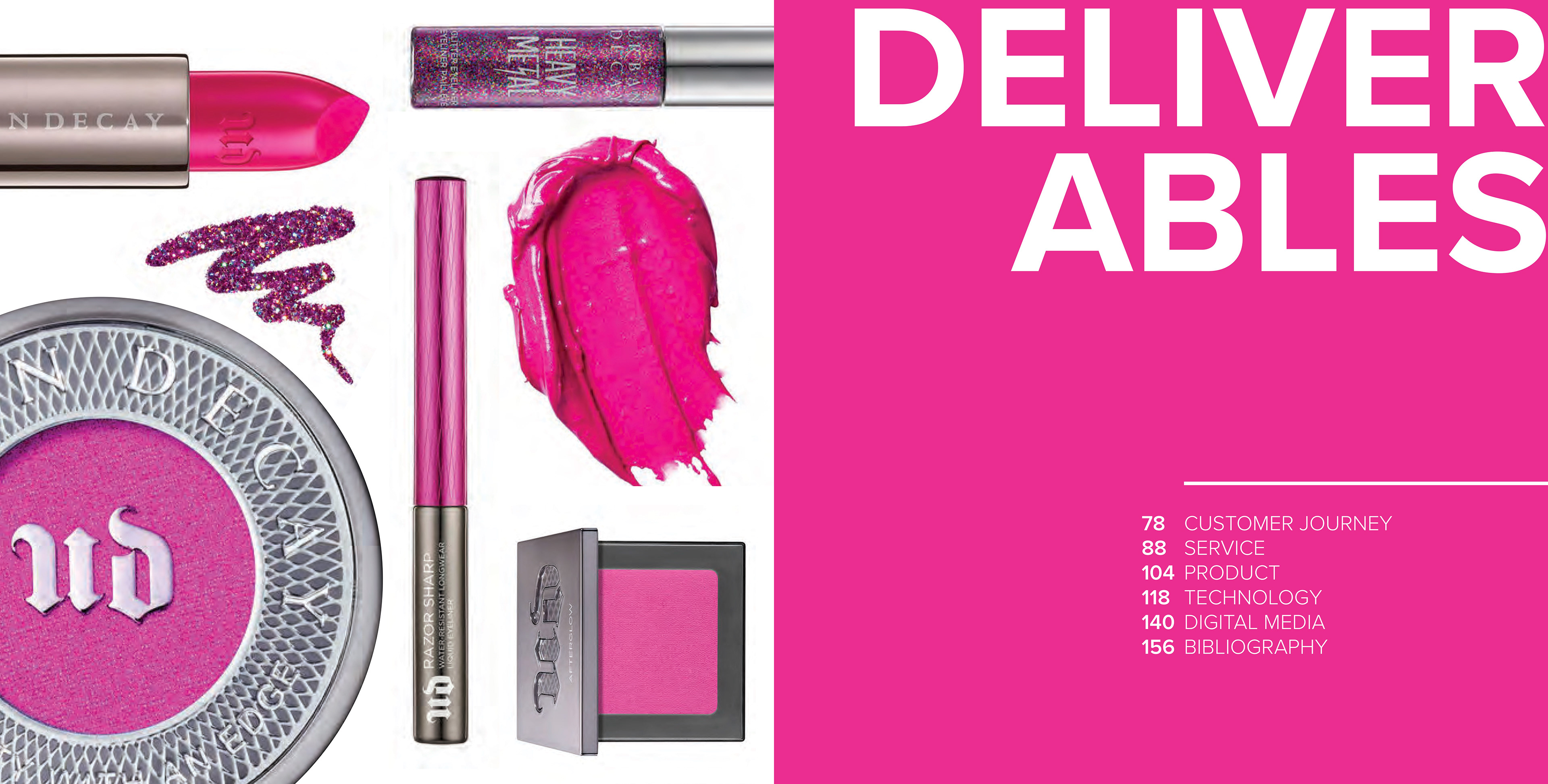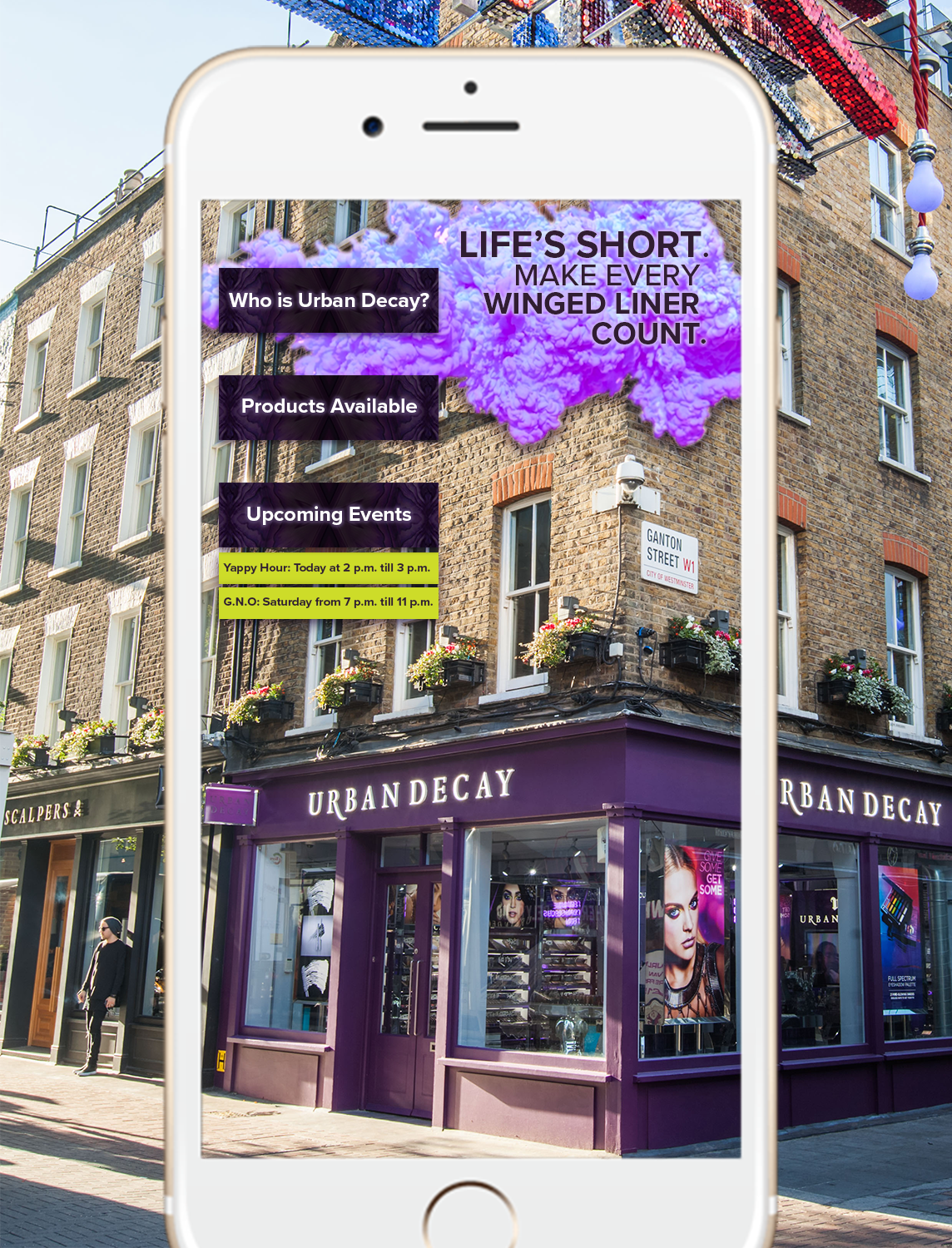 Photograph: One of the augmented reality concepts that involved scanning a product to see more information, such as "How To" video tutorials using that product.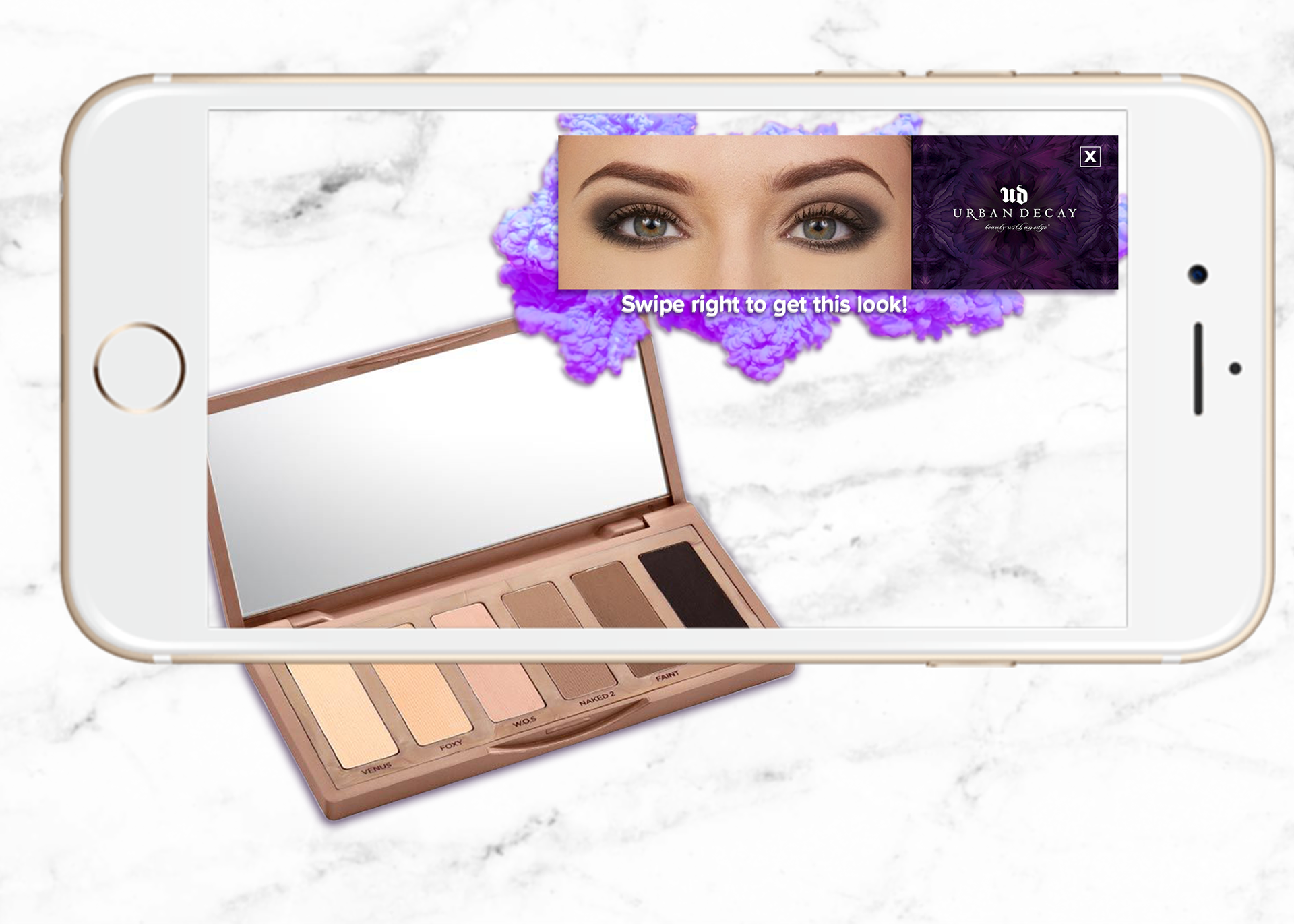 Photograph: Another augmented reality concept that involved artificial intelligence recognition of the store fronts for 24/7 fast information about Urban Decay. 
Video: This video demonstrates one of the final augmented reality uses in the UD mobile app.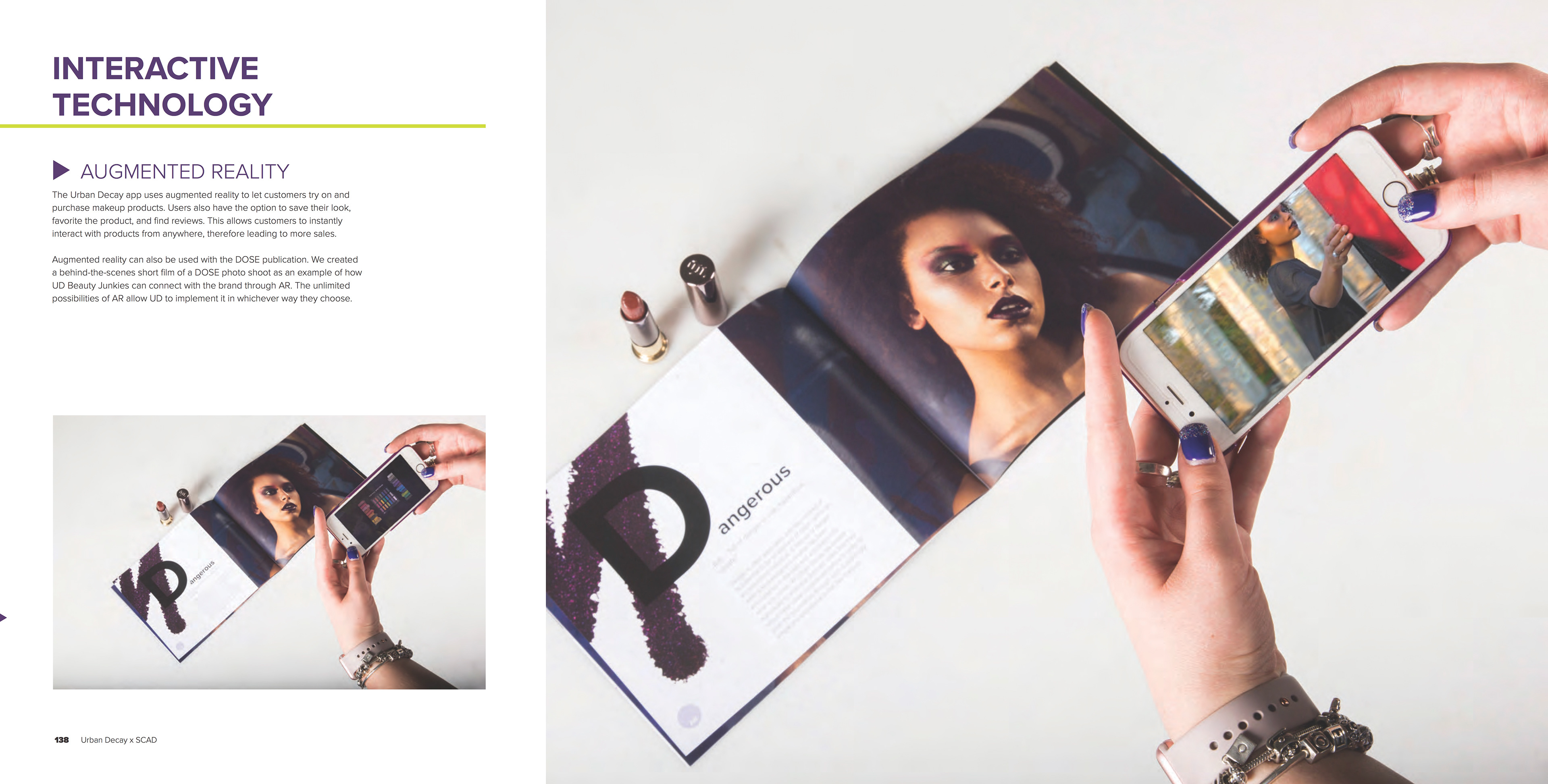 Video: Once a customer receives their DOSE publication, they can use the augmented reality component in the UD mobile app to watch behind the scenes videos and more. 
Cinematographer: Daniel RC Pavia

Editor and Motion Media: Caroline Cook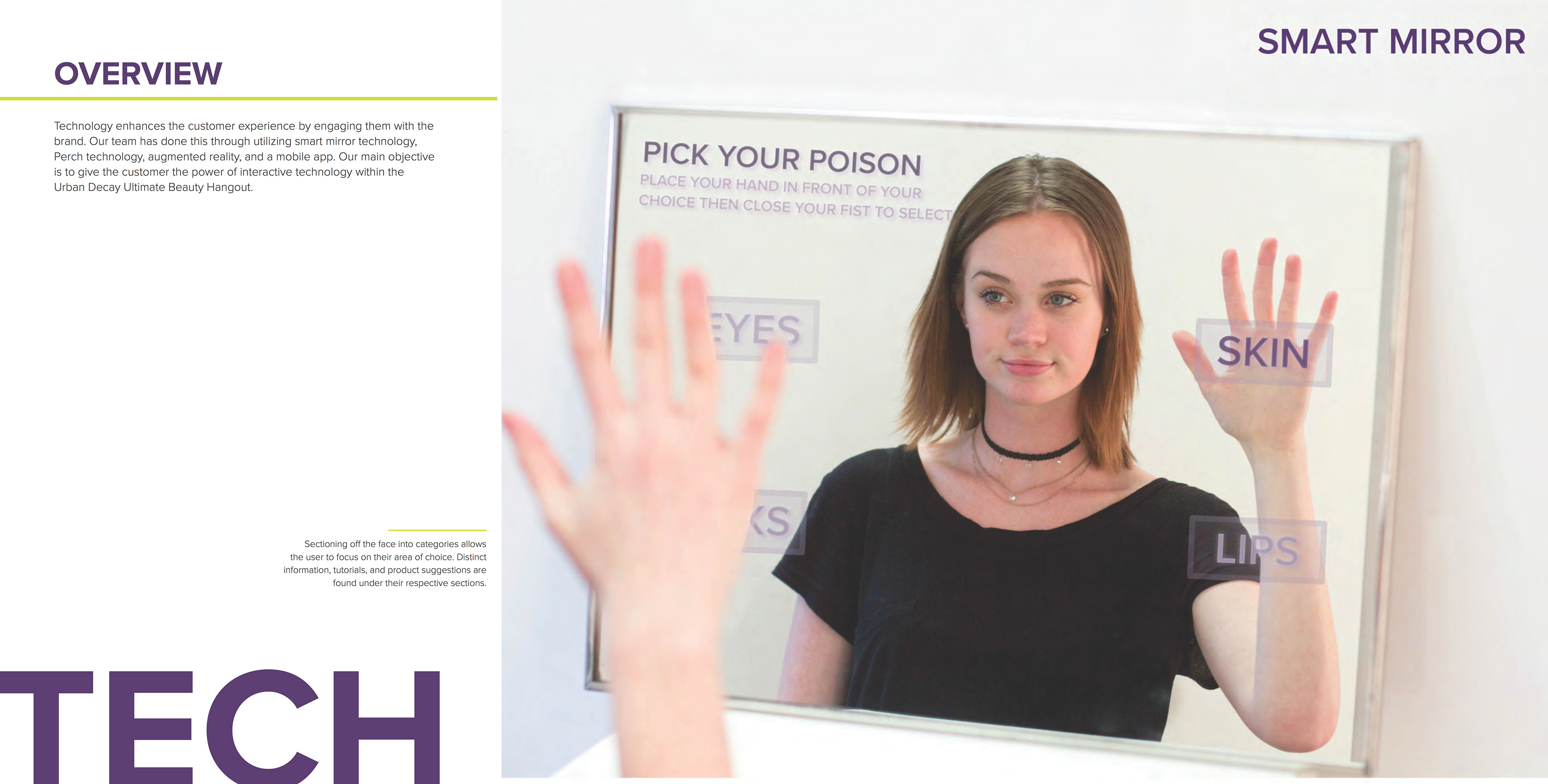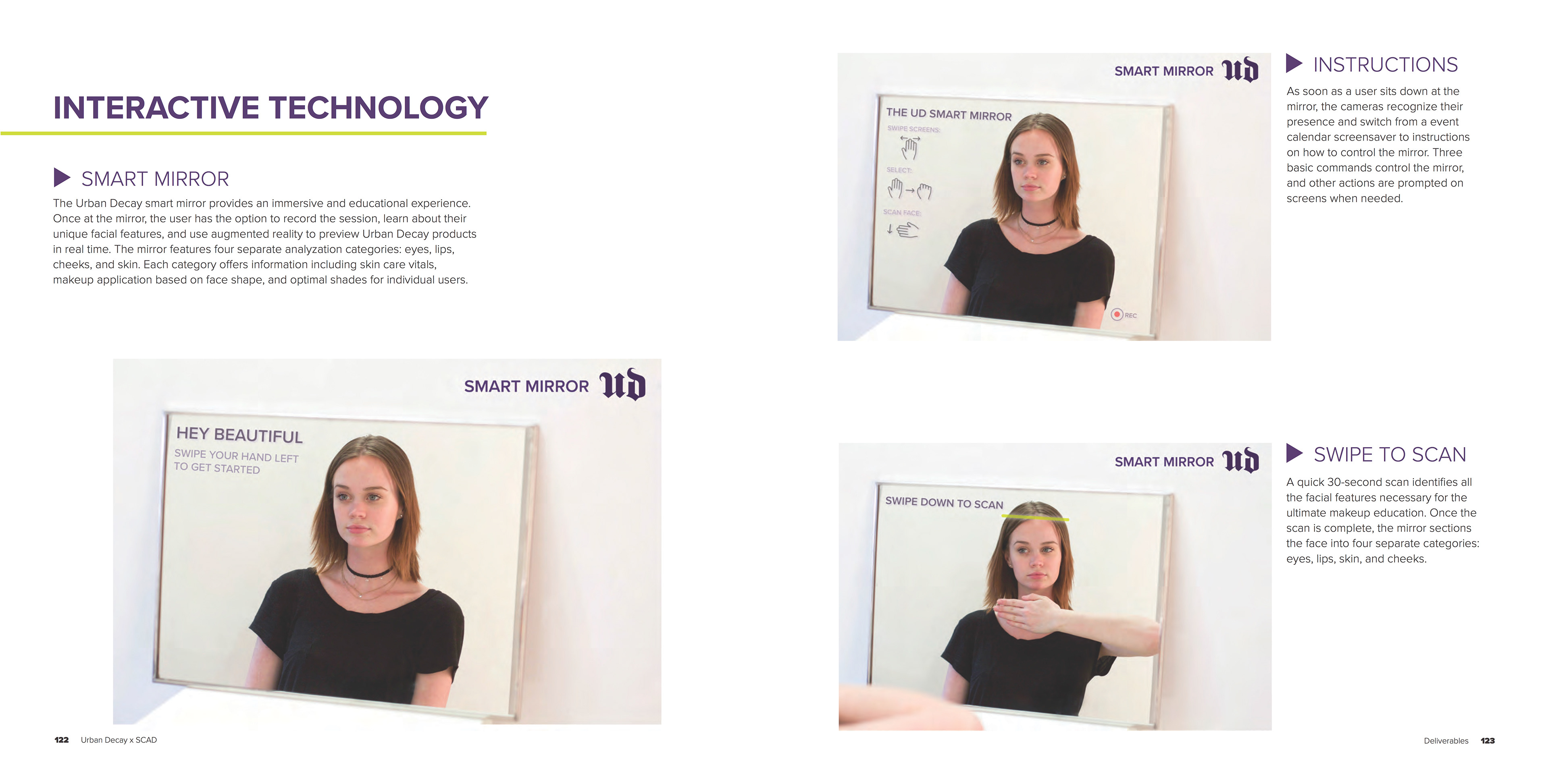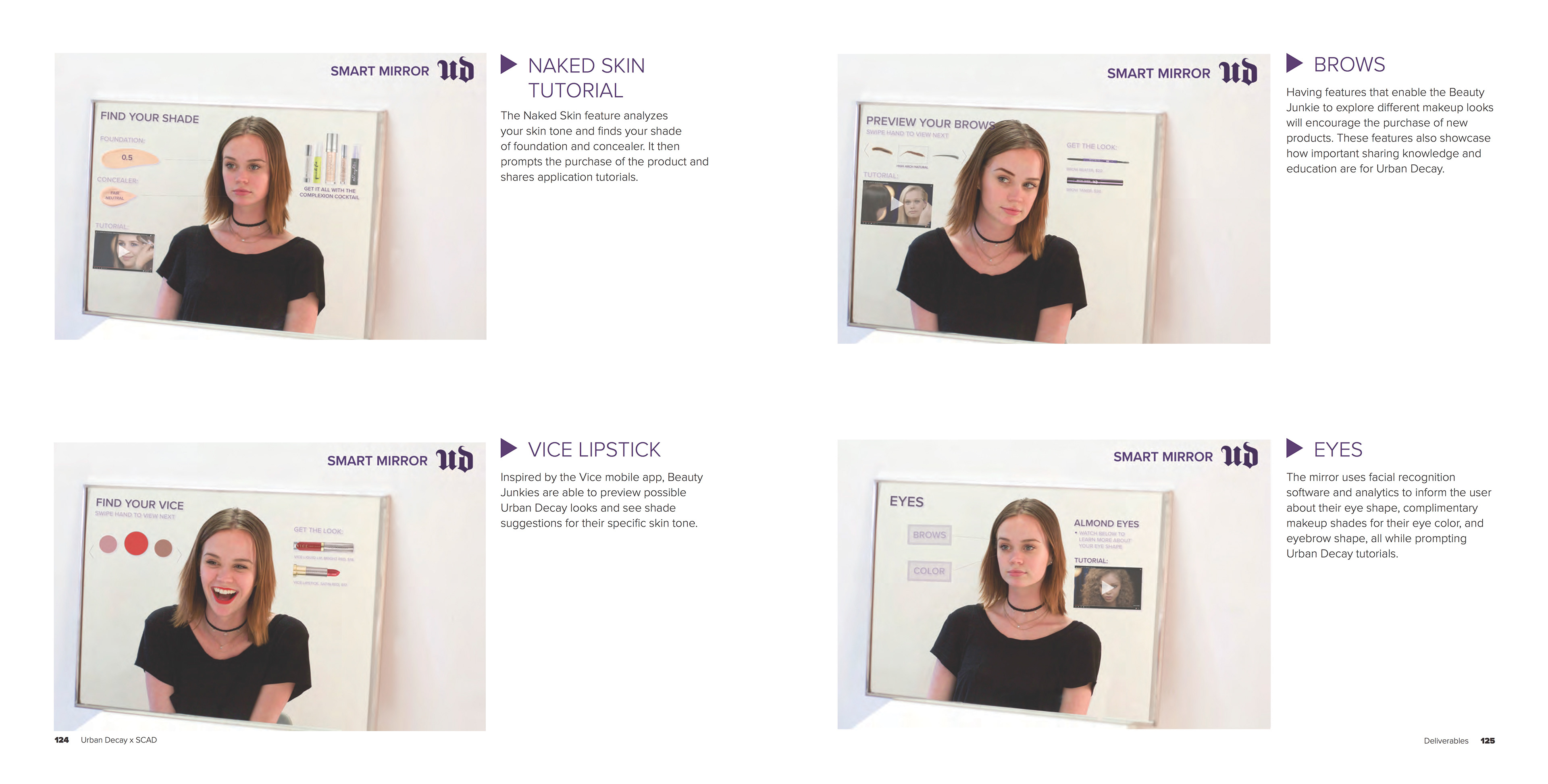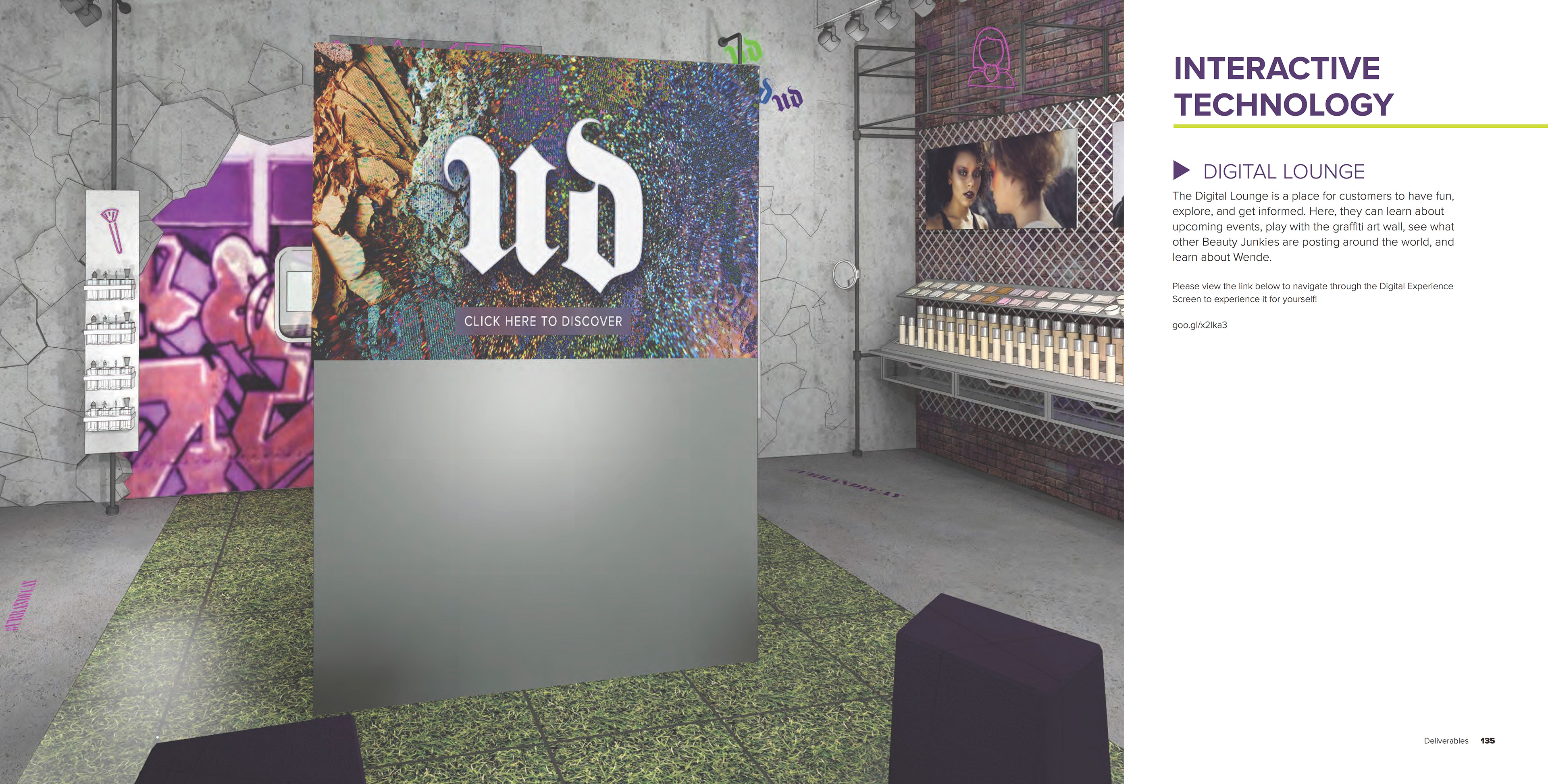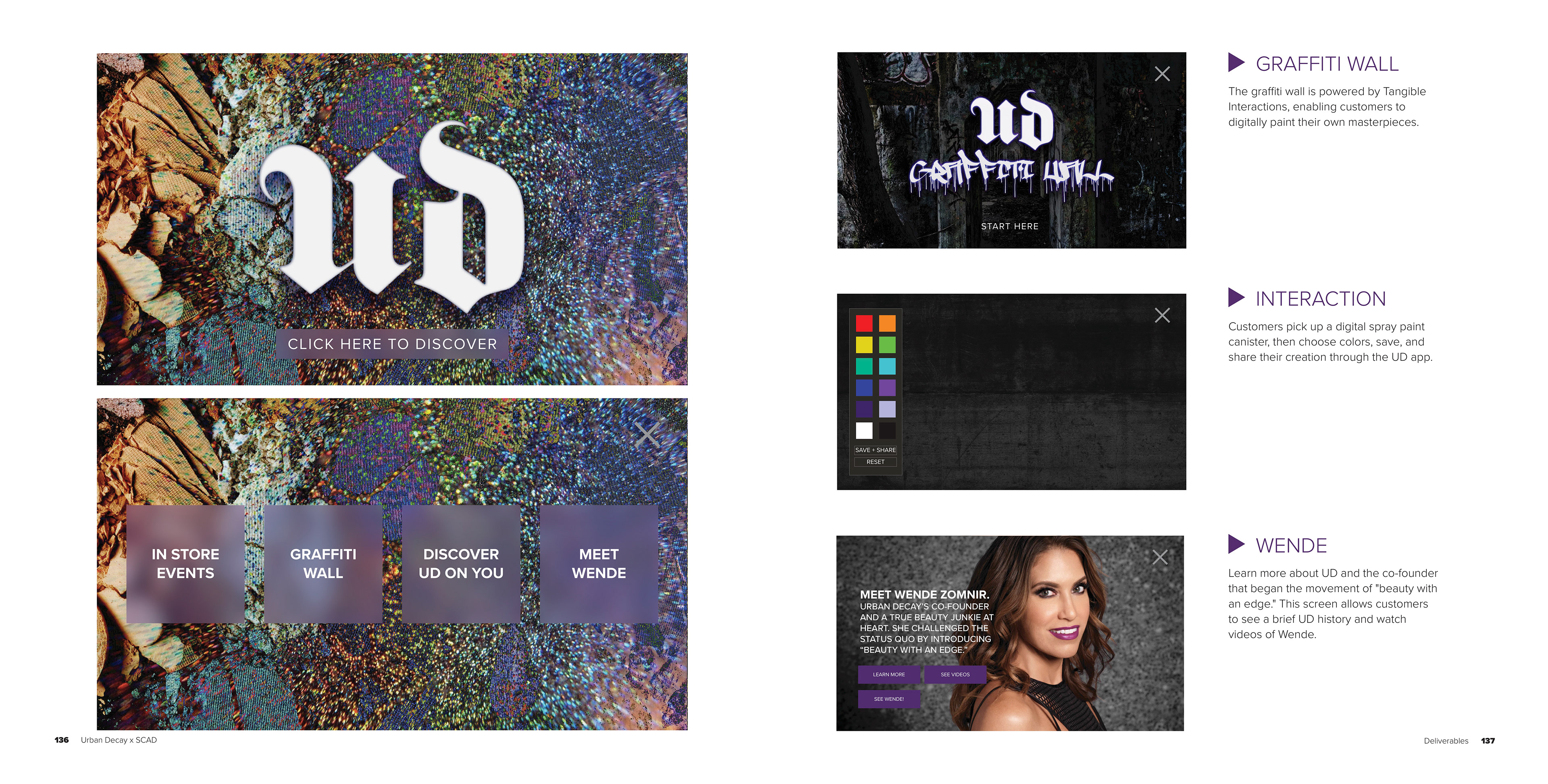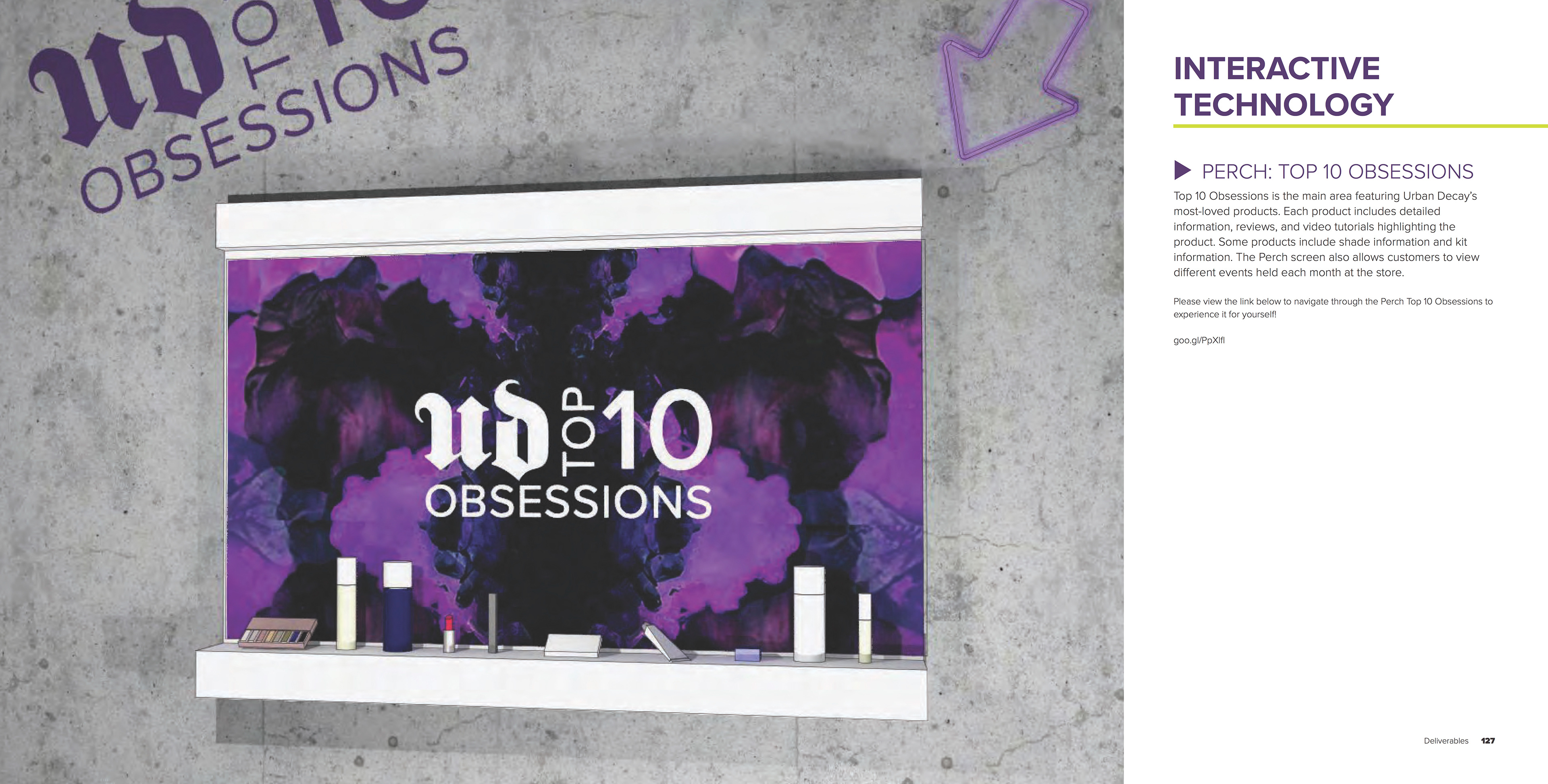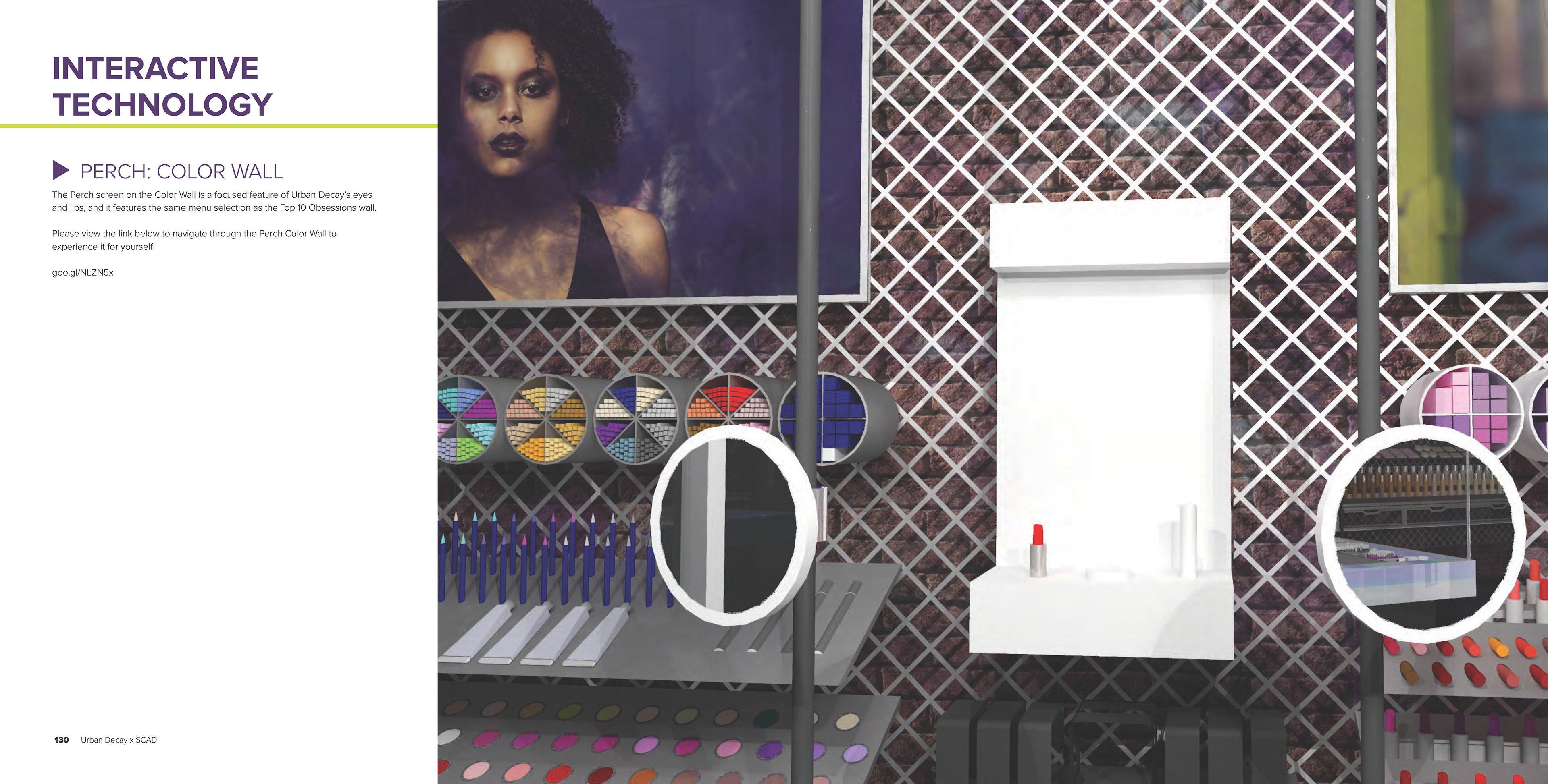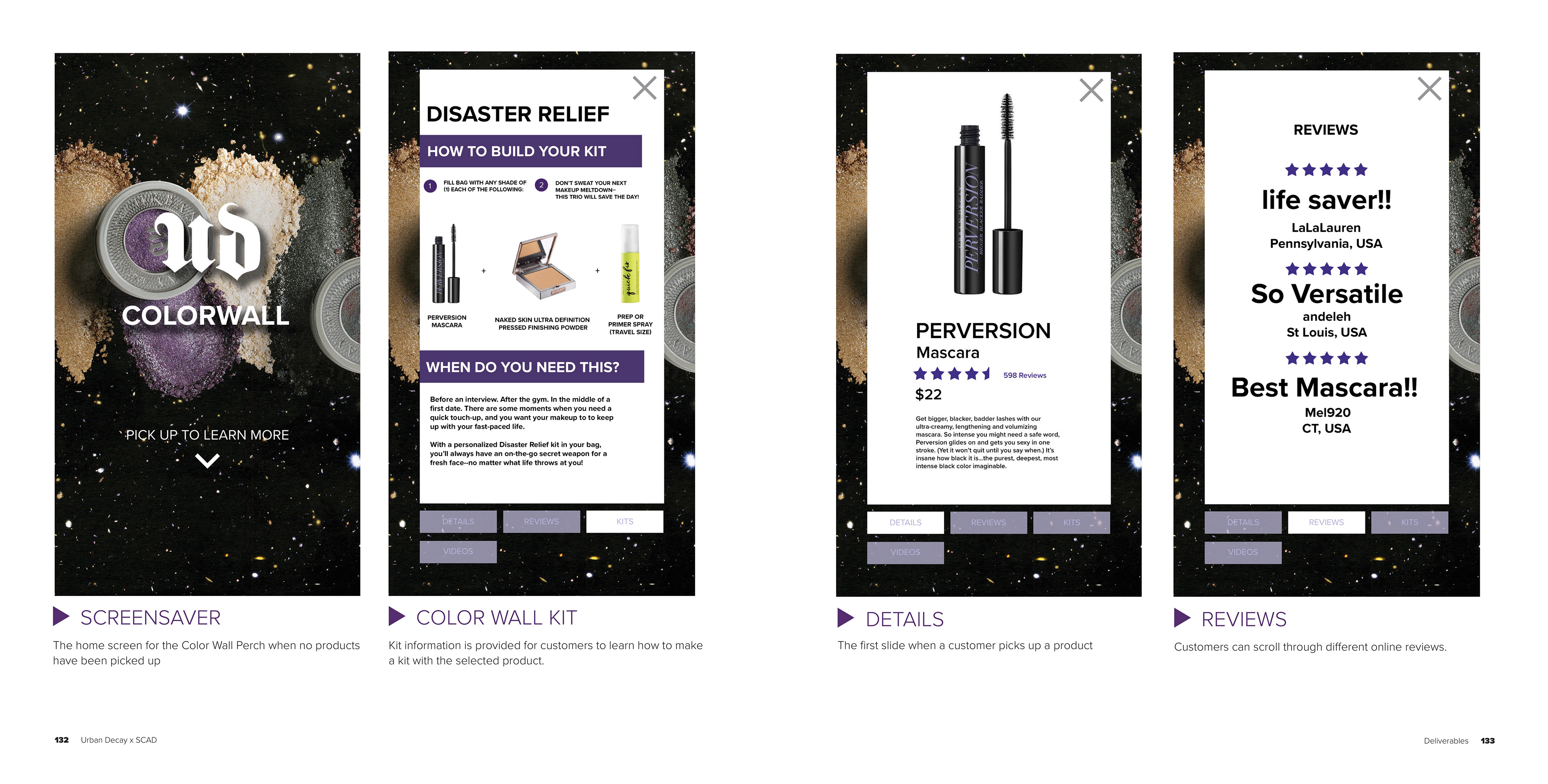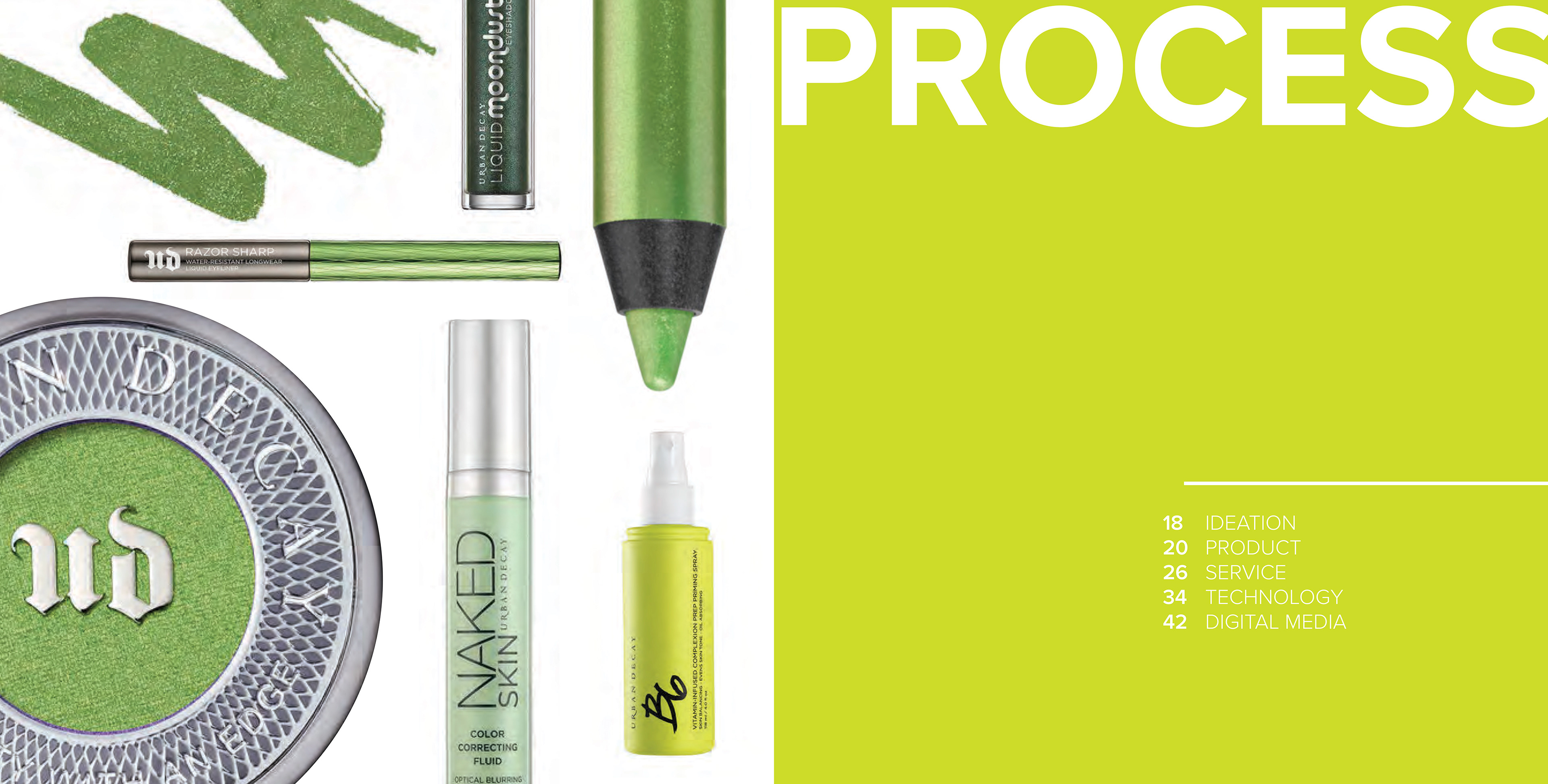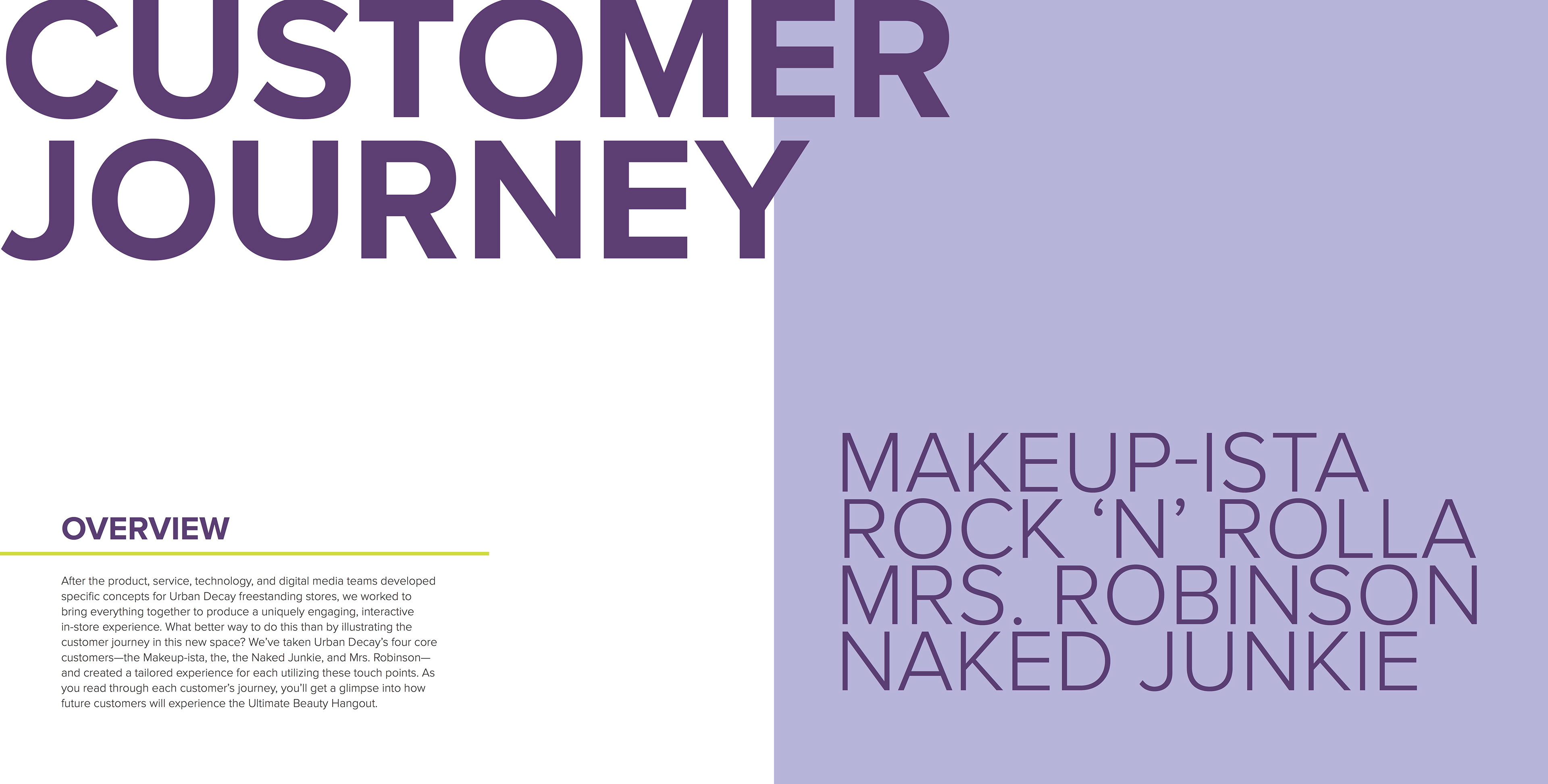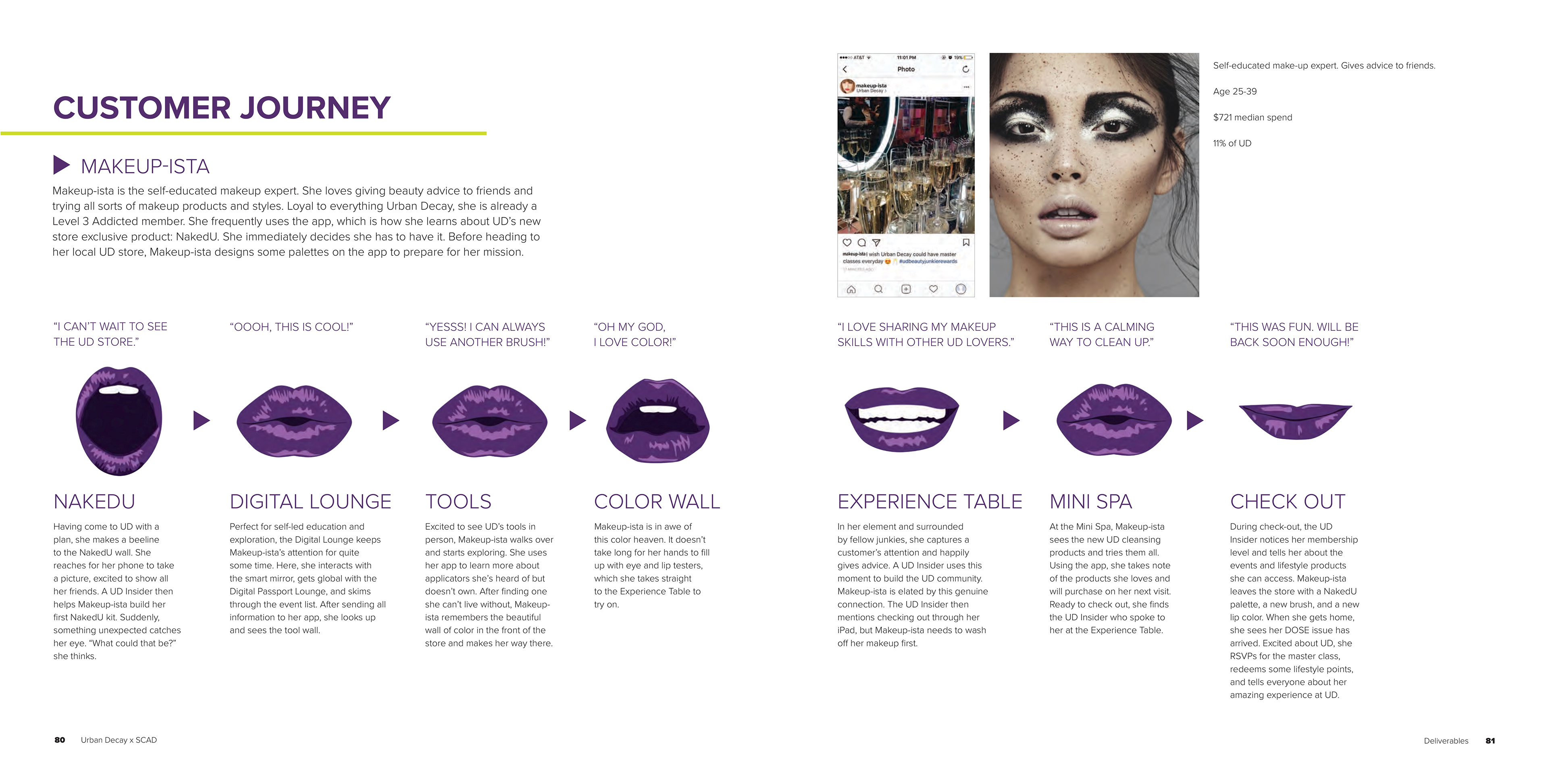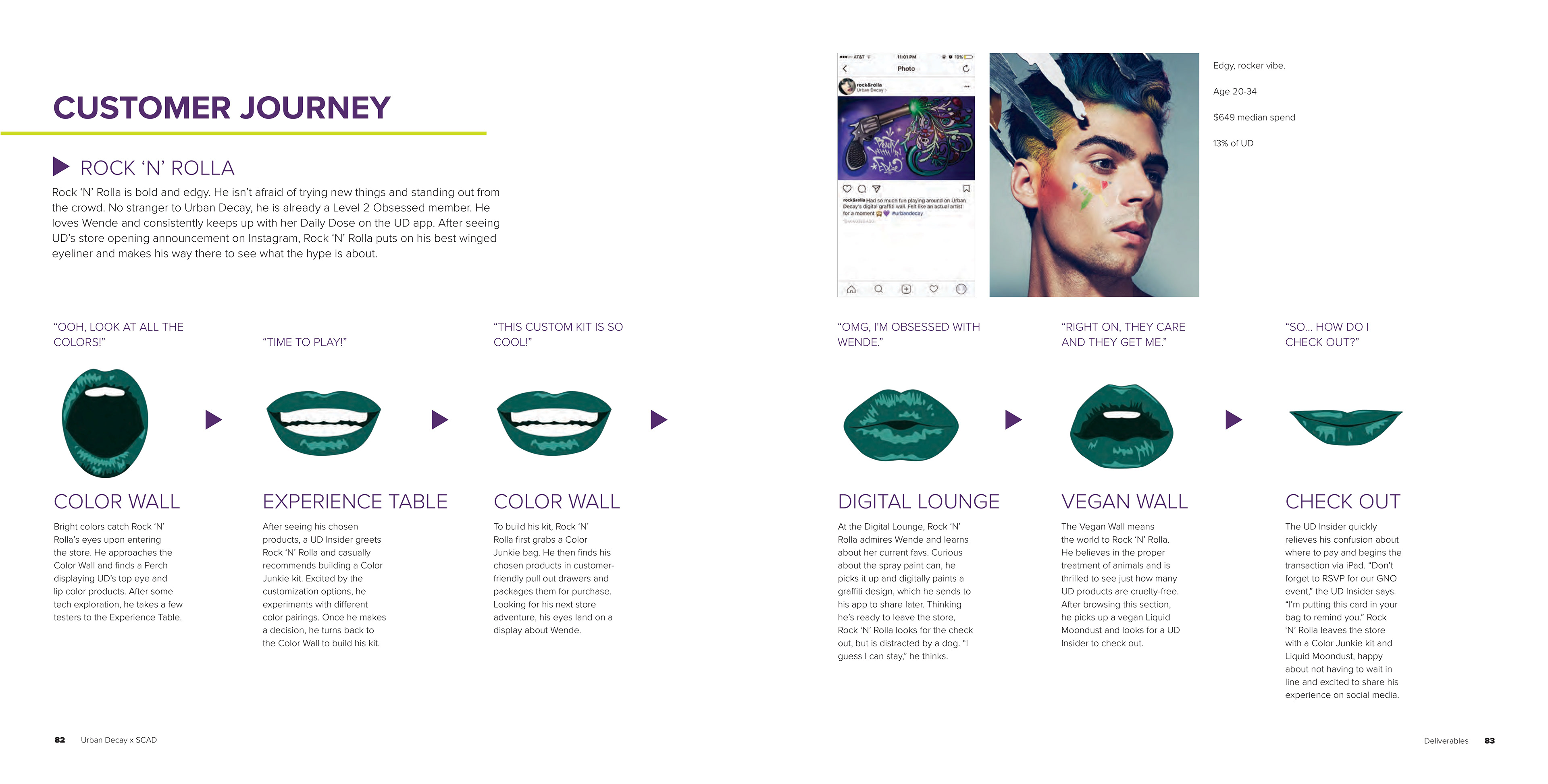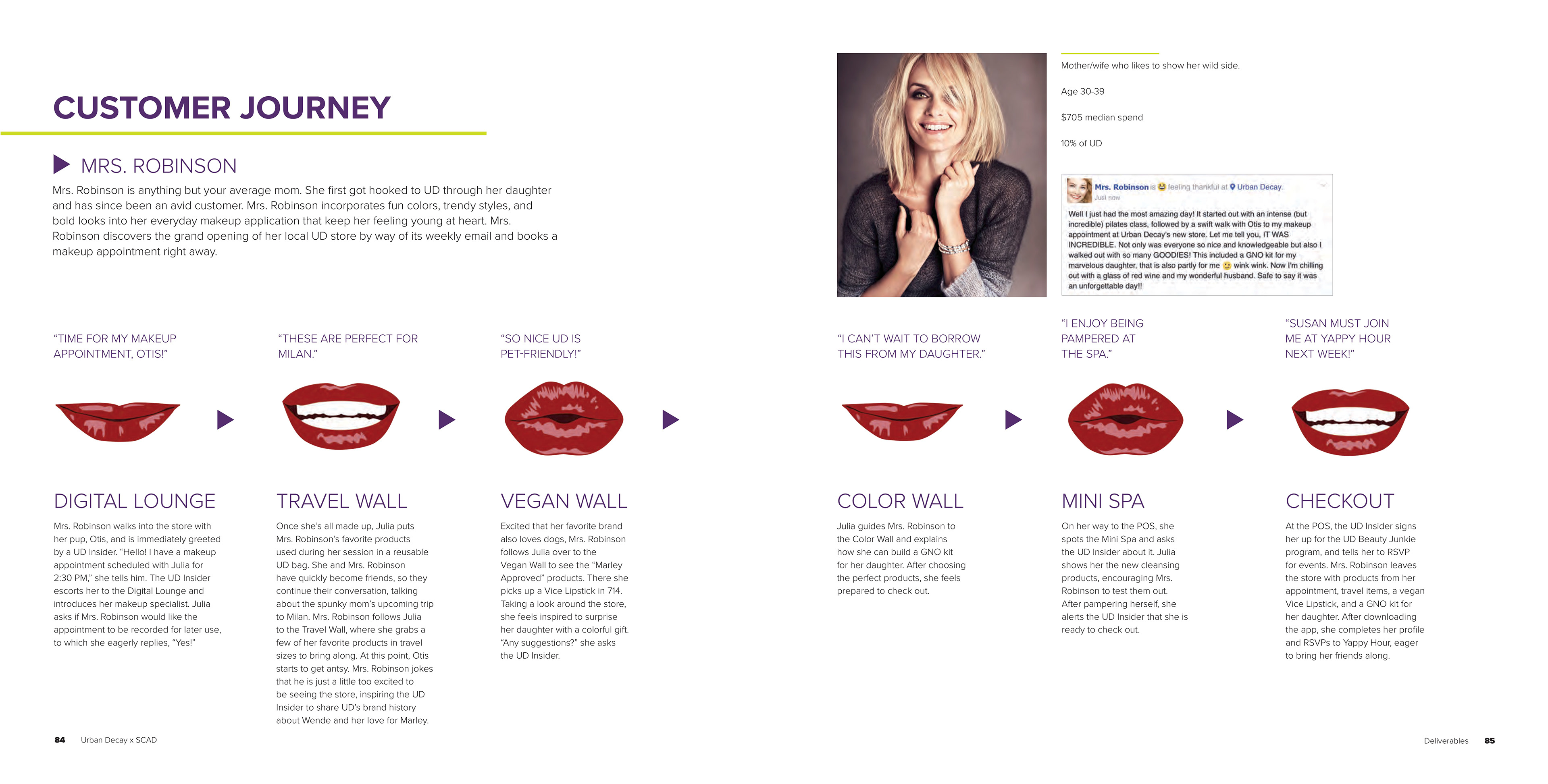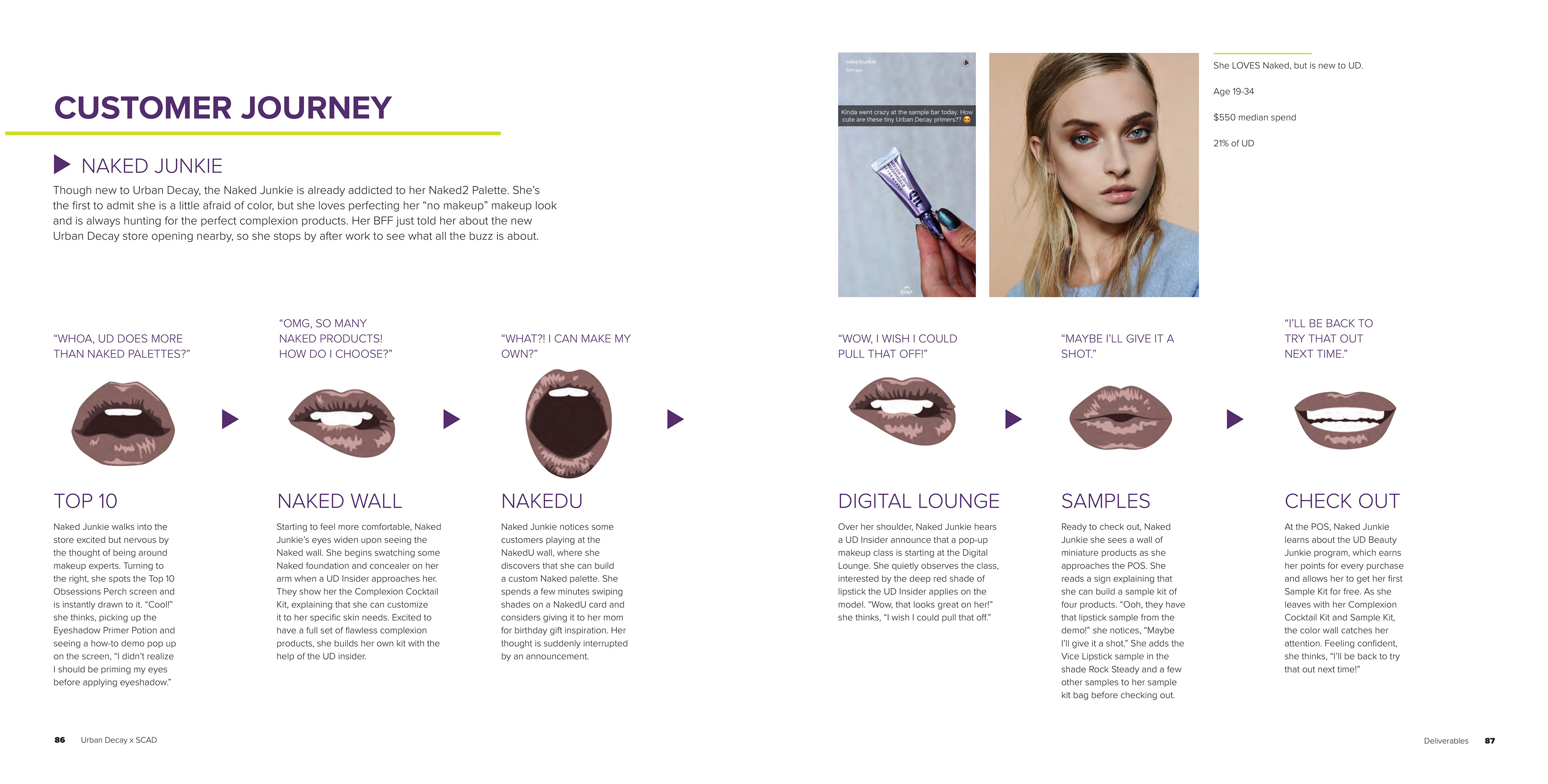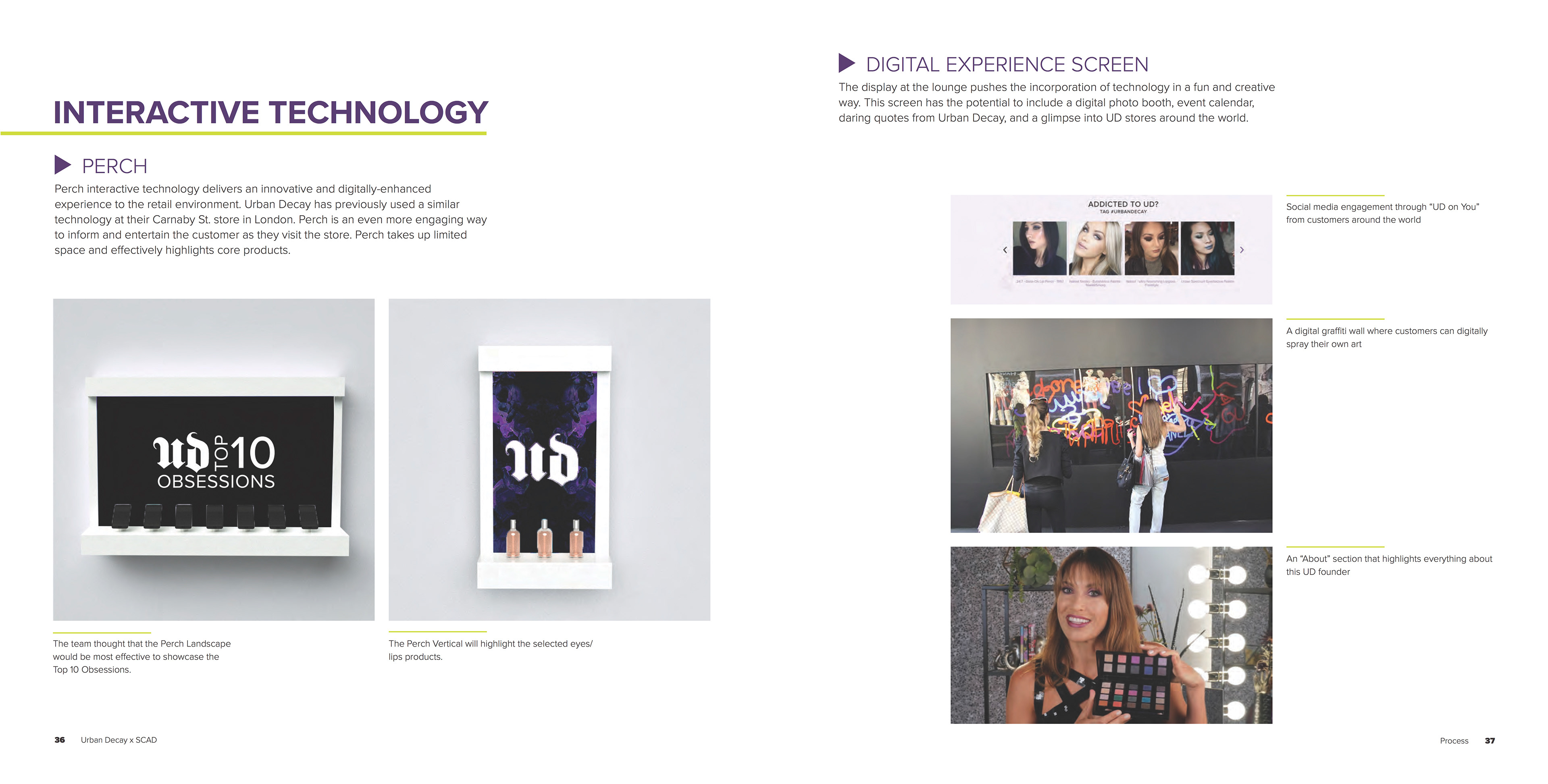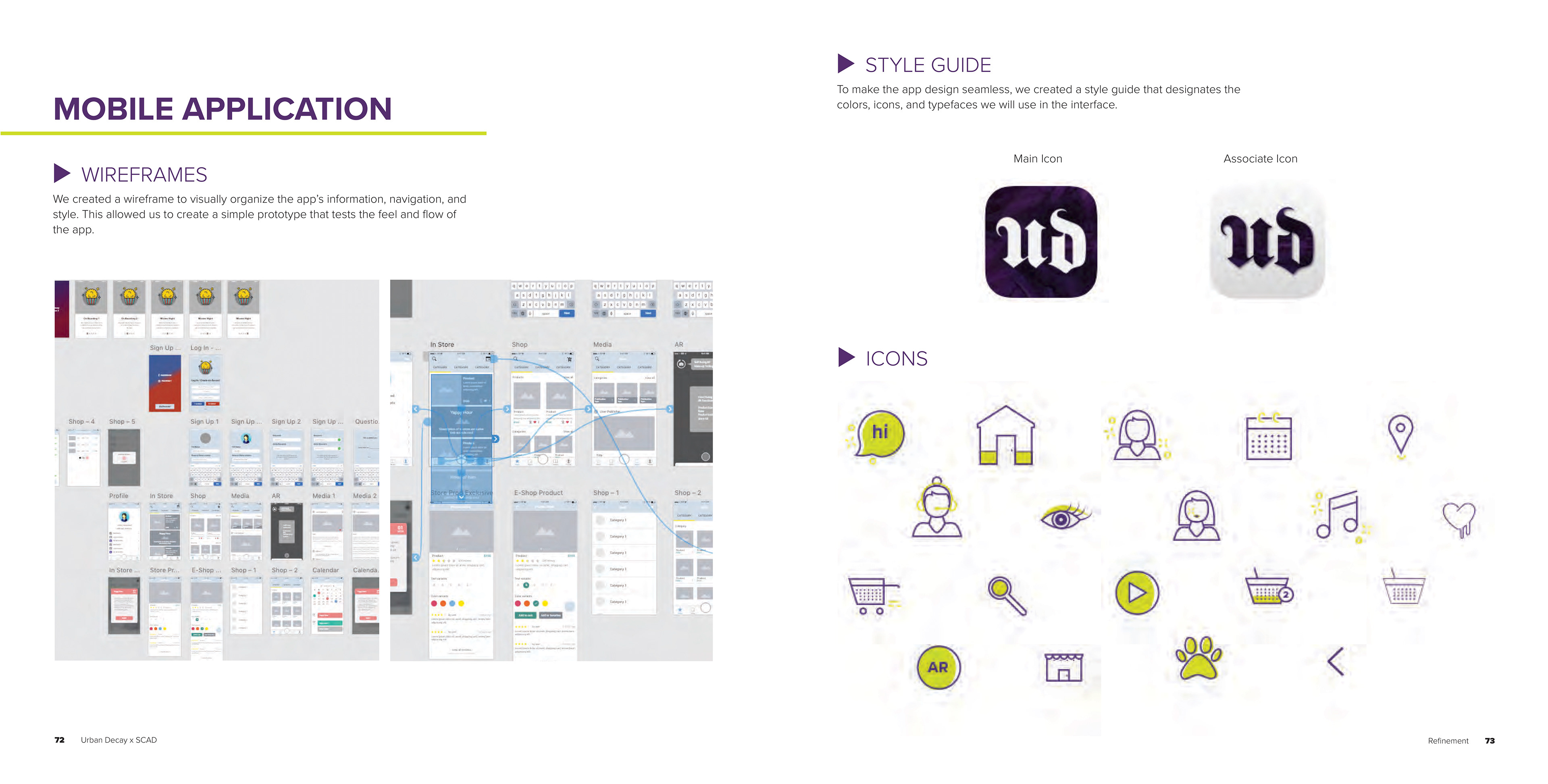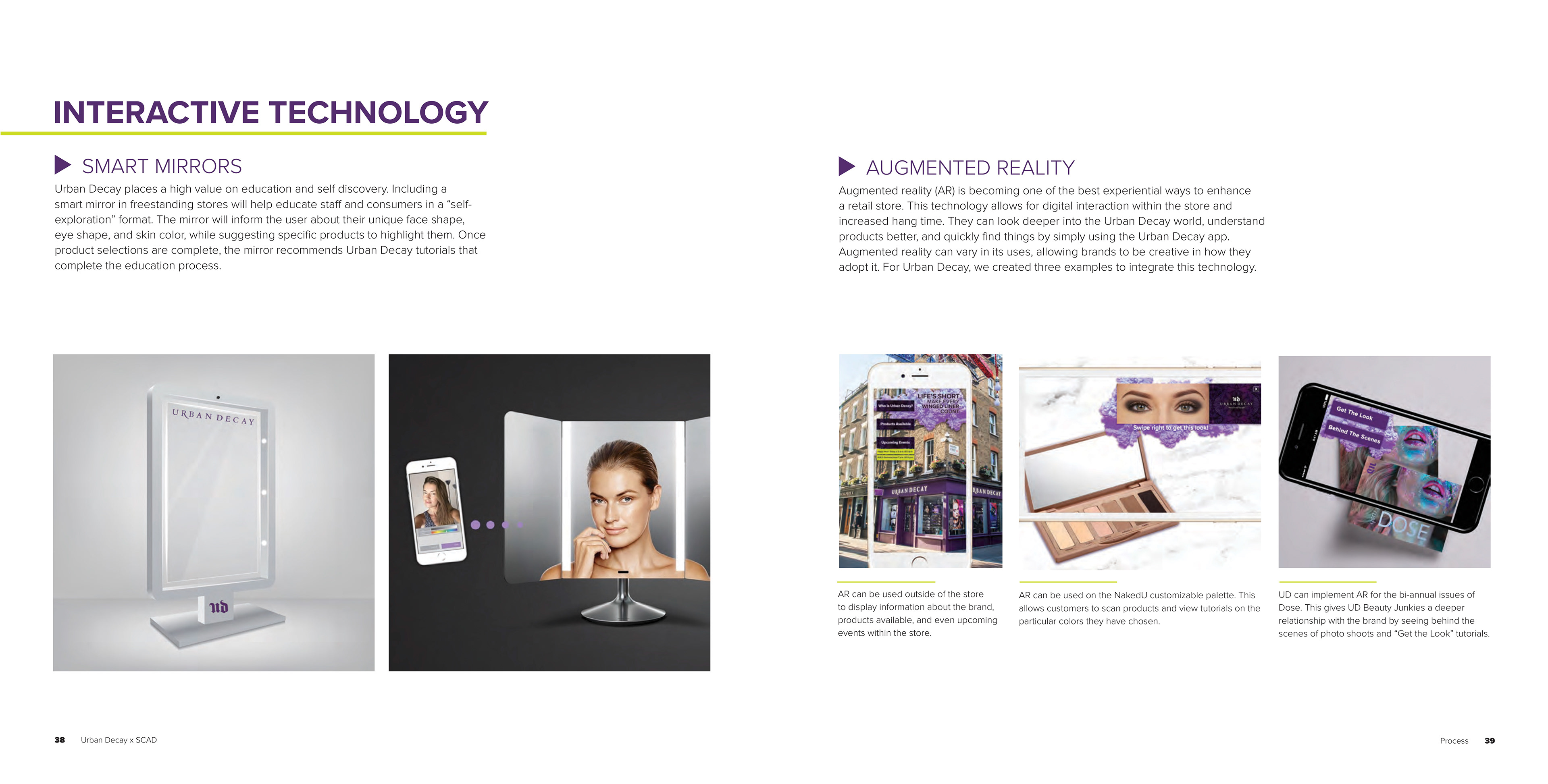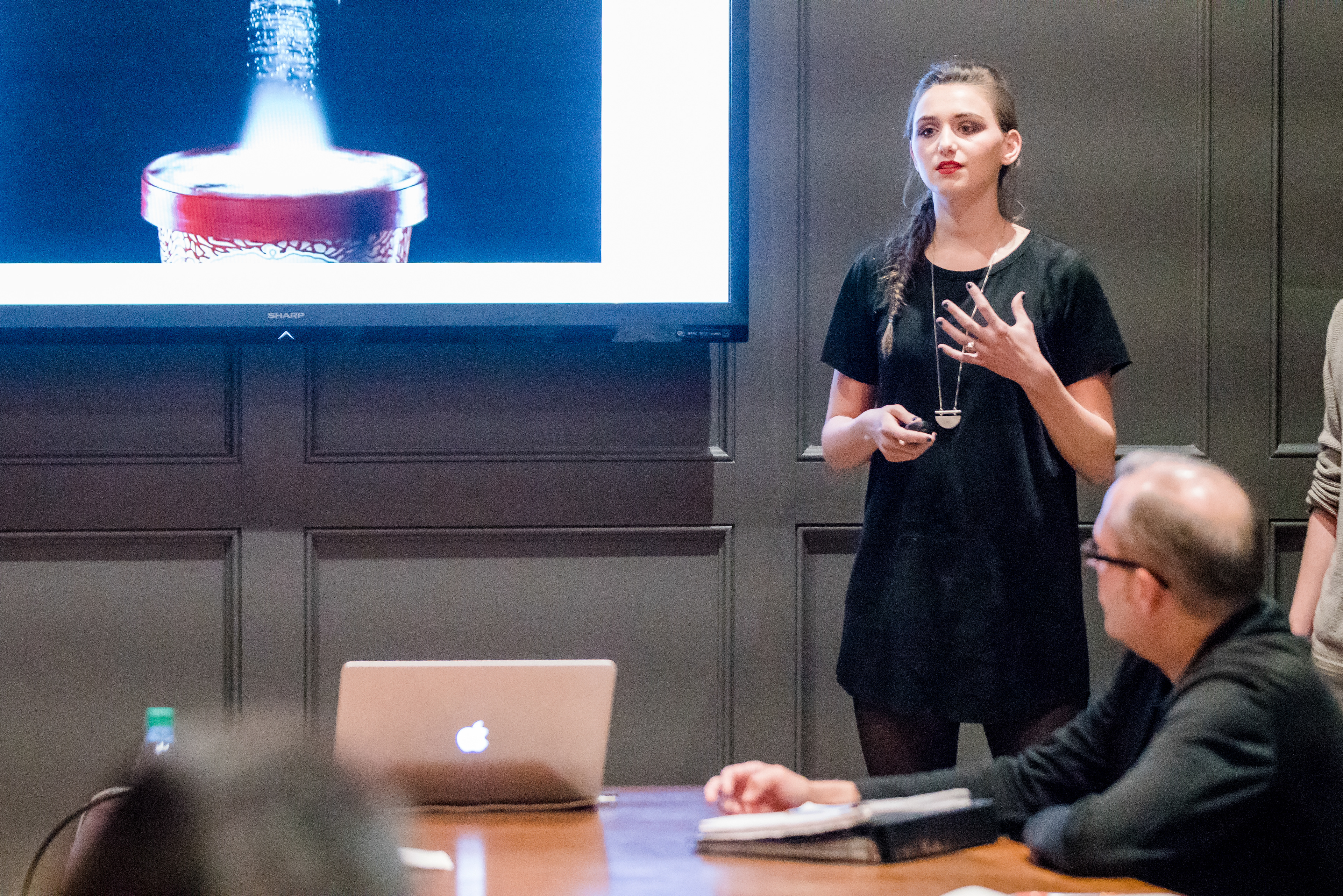 Photograph: It was important to demonstrate augmented reality, so I showed the Häagen-Dazs "Concerto Timer" campaign as an example.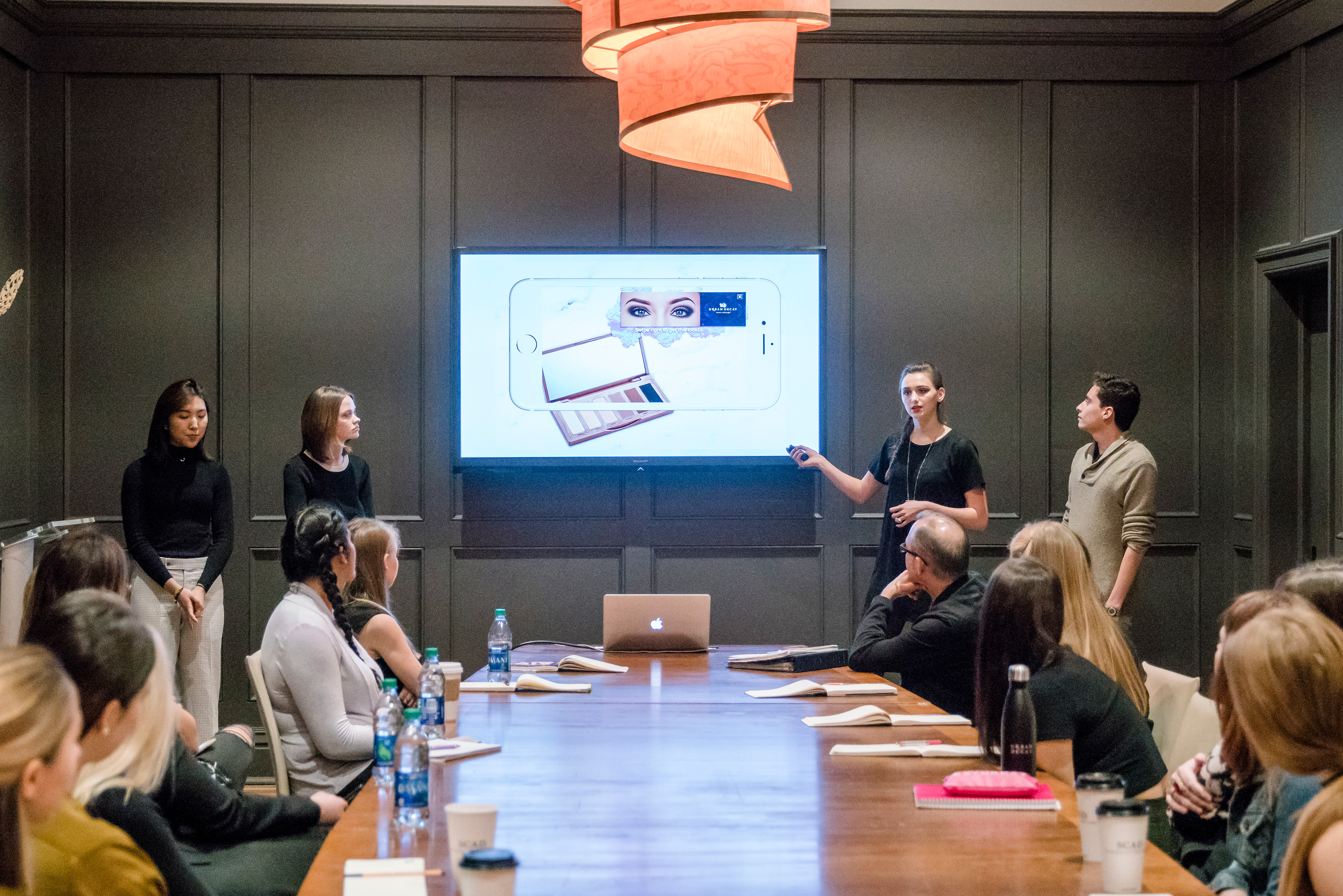 Photograph: Here I am presenting one of the augmented reality concepts to the clients during the midterm presentation.